Back to News & Events
12.01.16
...
Subaru enter BTCC with Team BMR
FUEL Brand Ambassador Colin Turkington & team mate Jason Plato set to spearhead Subaru's title assault in this years British Touring Car Championship for Team BMR
Renowned manufacturer Subaru will enter the Dunlop MSA British Touring Car Championship after striking a sensational three-year deal with Team BMR.
The squad will run the all-new Subaru Levorg Sports Tourer in this year's series, with both Colin Turkington and Jason Plato spearheading the Japanese marque's title assault.
In Colin and and team mate Jason Plato, the outfit already boasts drivers with well over 100 victories and four drivers' titles between them, suggesting the new Levorg Sports Tourer will be in extremely safe hands during its maiden BTCC campaign.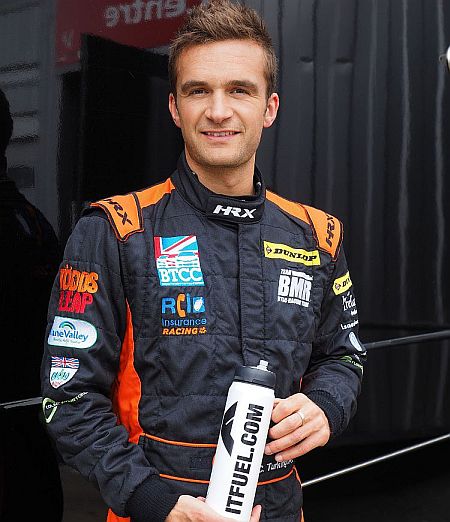 Colin, who won his two BTCC titles in rear-wheel-drive machinery, is excited by the tie-up between Subaru and Team BMR.
"Continuing with Team BMR for the 2016 season was an easy decision for me and represents a great opportunity to build on our strong maiden campaign," he said. "I can't wait to get started with the development of the new Subaru Levorg BTCC race car and I'm more motivated than ever to win. This announcement is huge news for the Championship and equally for me."
Paul Trouton, CEO of FUEL – High Performance IT commenting on the news said "Having Colin as our brand ambassador has been a great success for our own FUEL brand. Likewise, Subaru have decided to trust Colin, Jason and ultimately Warren and his Team BMR with their motorsport heritage and in doing so, they have given the Subaru brand a great opportunity to return to the winners rostrum so often visited in past World Rally Championships. FUEL wish Team BMR and Subaru every success in it's future partnership within the BTCC.
Back to News & Events